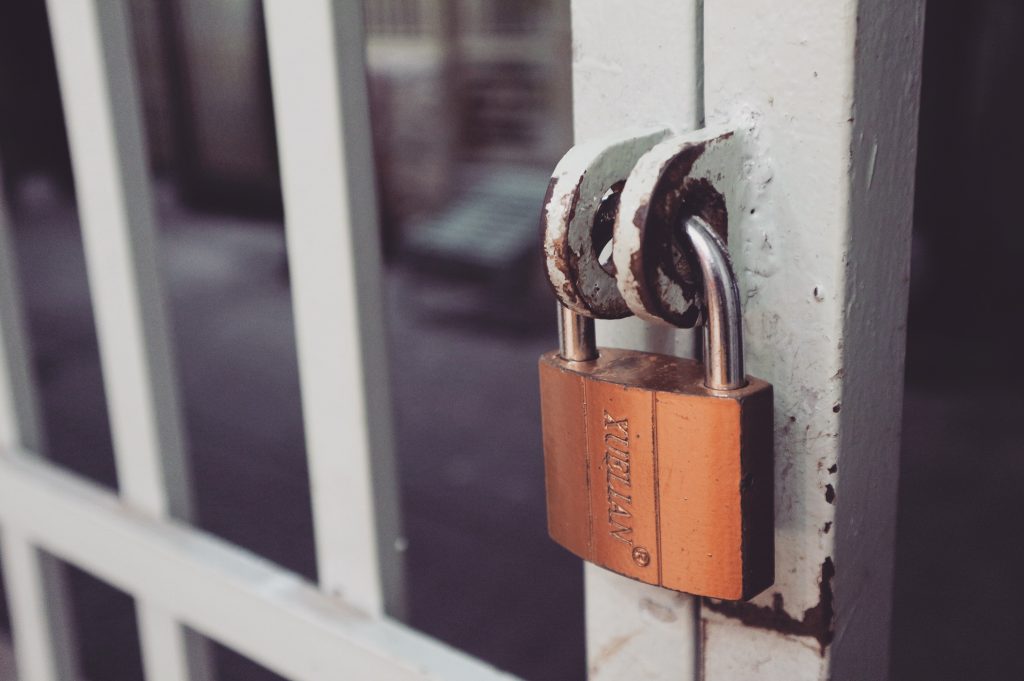 Following government announcements today (20 March 2020), cafes, pubs and restaurants must close from tonight, except for take-away food, to tackle coronavirus.
All the UK's nightclubs, theatres, cinemas, gyms and leisure centres have also been asked to close as soon as they reasonably can. The situation will be reviewed each month.
If you're in the process of shutting your business, please see these guidelines below to help reduce crime.
Secure the area around business and remove anything that could assist a thief entering your premises. This includes removing items such as tools, ladders and wheelie bins which can be used to gain access to upper floors. This is particularly important if you are next to service yards or alleys – check the whole perimeter of your building.
Ensure all the access points to your business are secure. Make sure you have quality locks on doors and windows, but also check fencing, gates and electronic ID entry such as swipe cards. Do any contractors or ex-staff still have keys, alarm codes or ID cards? Make sure to de-activate old ID cards or refresh codes to access doors.
Improve surveillance around your building by removing obstructions that block sight lines – this makes it easier to spot criminals and harder for them to operate. Remove all street furniture, fencing, A-boards and signage. If you have it, make sure your CCTV and security lighting are switched on and in good working order.
Have set procedures to monitor the security your building, such as appointed staff to open and lock up the building if you are still opening, and regular building checks if you are closed. Demonstrating increased security measures will deter thieves, and regular checks will help you keep control of your premises.
Keep anything of value out of sight to reduce threat of break-ins. Move computers, laptops and other expensive electronic equipment into a secure room or off site. Money should be banked and not left in the property.
Property marking is an effective way of reducing the means for burglars to sell on stolen goods. Marking your property – with a permanent or UV pen – will deter thieves.
Please read this letter to businesses from Leicestershire Police to business owners.
If you are concerned about your business, please read our Coronavirus: Advice for Businesses page for information on support, funding and grants businesses can access, as well as public health and useful advice from official sources.