With funding from BID Leicester, The National Lottery Heritage Fund, Leicester City Council, PPL PRS and De Montfort University, the team have been working in partnership with Leicester Museums & Galleries, collecting memories and memorabilia from people who were part of the 70s Punk scene and working with young people across Leicester to curate a multi-sensory exhibition showcasing fashion, music, art and more.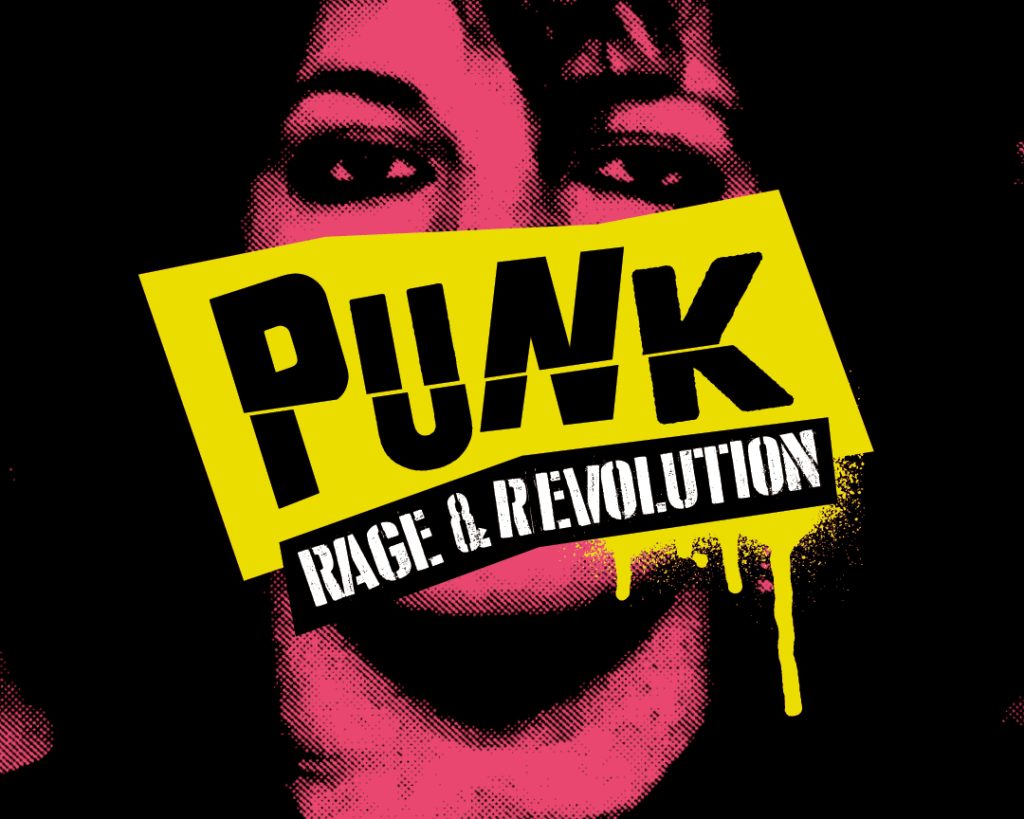 Punk: Rage & Revolution tells the story of the 1970's UK Punk scene through original objects, clothing, information panels and ephemera. While the exhibition will focus on the key year of 1977 – when the Queen's Silver Jubilee spectacularly clashed with the Punk explosion notoriously led by The Sex Pistols – it will also examine earlier influences and the post-Punk era of New Wave and beyond. Alongside origins and influences, the exhibition will also look at the subculture's ideology, attitude, fashion, music, art and legacy. The Leicester Punk scene, with its pubs, clubs, venues and characters, will also form part of the exhibition.
Joe Nixon, Co-Founder of Arch Creative, says, "Following the success of the Mods exhibition, Arch Creative are excited to once again be working with the team to produce an exhibition which conveys the rage and revolution from both the original punk scene and young people today. Punk had such a revolutionary impact on design and culture, so I'm excited to be able to shine a light on the virtually unknown story of the Leicester creatives who helped to influence and document Punk. We've already interviewed dozens of people for the project and are delighted to include contributions of exclusive content from the likes of high-profile artist Jamie Reid, Punk poet Dr John Cooper Clarke and renowned Leicester-born photographer Steve Pyke MBE."
The exhibition will uncover successful Leicester creatives that were part of the scene, such as Joe Orton, Roger K Burton, Steve Pyke, Stephane Raynor, Helen Robinson, David Parkinson and Juliana Sissons. It will also feature iconic clothing from Roger K Burton's world-class collection of Dame Vivienne Westwood Punk-era designs. This will be a must-see for visitors across the UK and beyond interested in youth culture, fashion, music, art, the DIY culture of punk and the influence and legacy this anti-establishment subculture has left behind.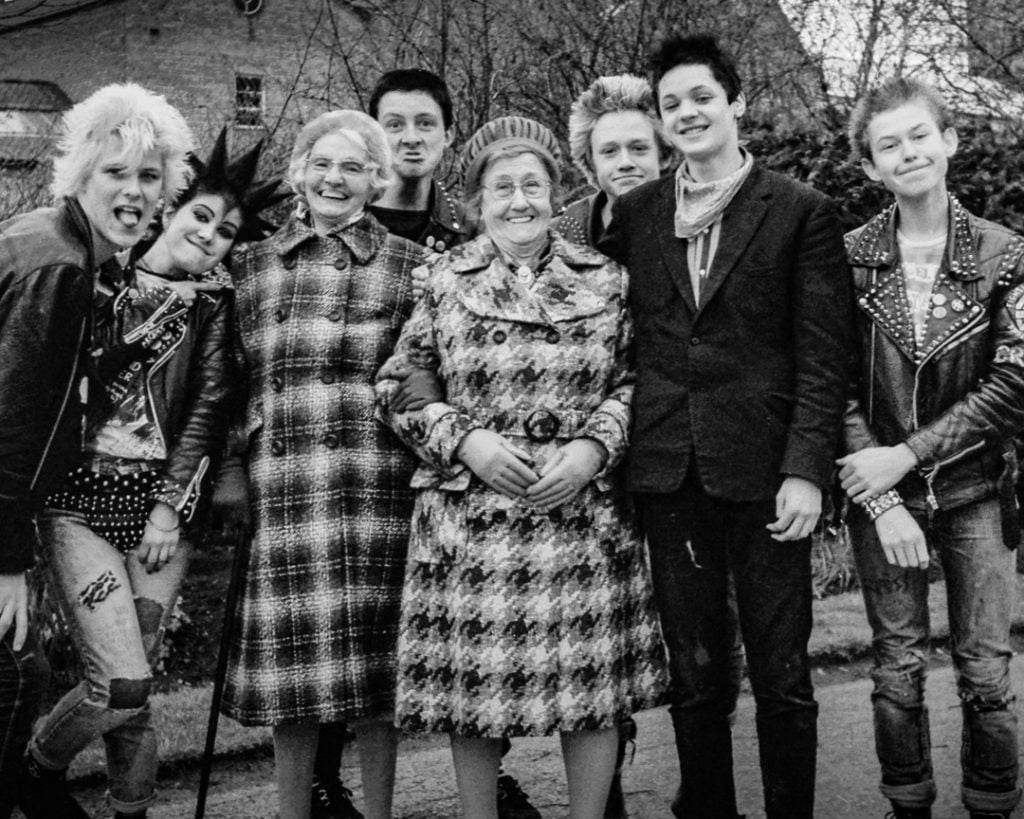 Deputy City Mayor Cllr Piara Singh Clair said: "Our museums play a vital role in capturing and sharing stories that reflect the lives of local people, so I'm delighted that Leicester Museum & Art Gallery is to host this celebration of the Punk movement and what It meant to people in Leicester who were part of It." The story of the Leicester and UK British Punk subculture will be told by those that were part of the scene. Young people from Leicester charity Soft Touch Arts are part of the exhibition curation team, learning directly from the Leicester Punks and contributing their ideas and reflections on what Punk means now. Through a series of creative projects and briefs, they are comparing and contrasting the social and political climate then and now, expressing what they learn through art, fanzines, fashion, music, dance, hair & make-up and styling.
Christina Wigmore from Soft Touch Arts says, "We are grateful to The National Lottery Heritage Fund and National Lottery players for making this project possible. As well as having a nostalgic connection which will appeal to people across age ranges and cultures, this project has been an opportunity for young people to explore activism through art, media, fashion and music. The young people involved are thrilled to have the opportunity for their creative work to be shown in such a high-profile exhibition."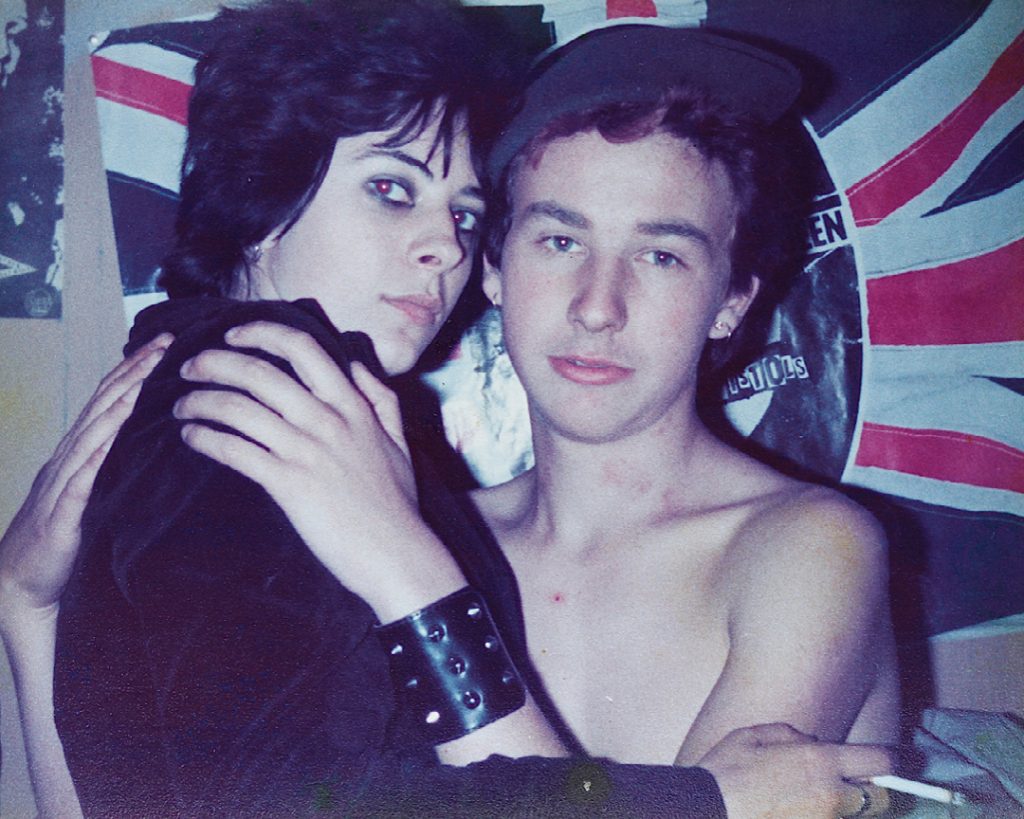 Social History author Shaun Knapp said: "Punk was all about attitude which in itself informed its ideology, be it fashion, art or music and I'm looking forward to seeing how the young people of today engage with the punks from the 1970s to interpret one of the most fascinating and influential youth subcultures this country has seen."
Jamie Reid's seven-metre mural telling the story of Punk will be a key feature and The Gallery at De Montfort University will host an exhibition of Reid's activism art. In August 2023, LCB Depot will host a selection of DMU student work in response to the briefs set to tie in with the Punk Rage & Revolution project.
A Punk Festival Weekend is planned for 18-20th August across Leicester which aims to boost tourism and visitors both to the exhibition and the city centre. Parts of the exhibition will tour to Northampton Museum (Sept '23 – March '24) and to Nottingham's Backlit Gallery (August 2023) with each place revealing their own stories and legacy of Punk.
Simon Jenner, BID Leicester said: "We can't wait to welcome Punk: Rage and Revolution to Leicester, building on the success of Mods: Shaping a Generation back in 2019. This will be an exciting exhibition and tie-in weekend festival that celebrates the colour, vibrancy, and energy of the punk scene, offering a series of events for people to enjoy across a range of city centre venues. As well as offering something new to the public, the exhibition and festival will provide a boost to footfall and sales for our businesses."
Wider involvement of young people from open calls, Leicester schools and colleges and student responses to design briefs set by De Montfort University Arts, Design & Humanities and Media Departments will mean around 300 young people are directly involved in the project.
Other local businesses will also be supporting the project with De Montfort University funding a 12-month paid curation internship and PPL PRS sponsoring the interactive and music elements of the exhibition. To keep up to date with the project and exhibition follow rageandrevolution.co.uk www.facebook.com/shapingageneration/