Leicester's one-and-only craft beer and music festival returns for its third year in 2023. Brew Beat promises a medley of more than 30 musical acts, 40+ craft beers, handpicked street food stalls and more. The free all-ages event will land at its new location of Jubilee Square on Friday 1st September until the evening of Sunday the 3rd.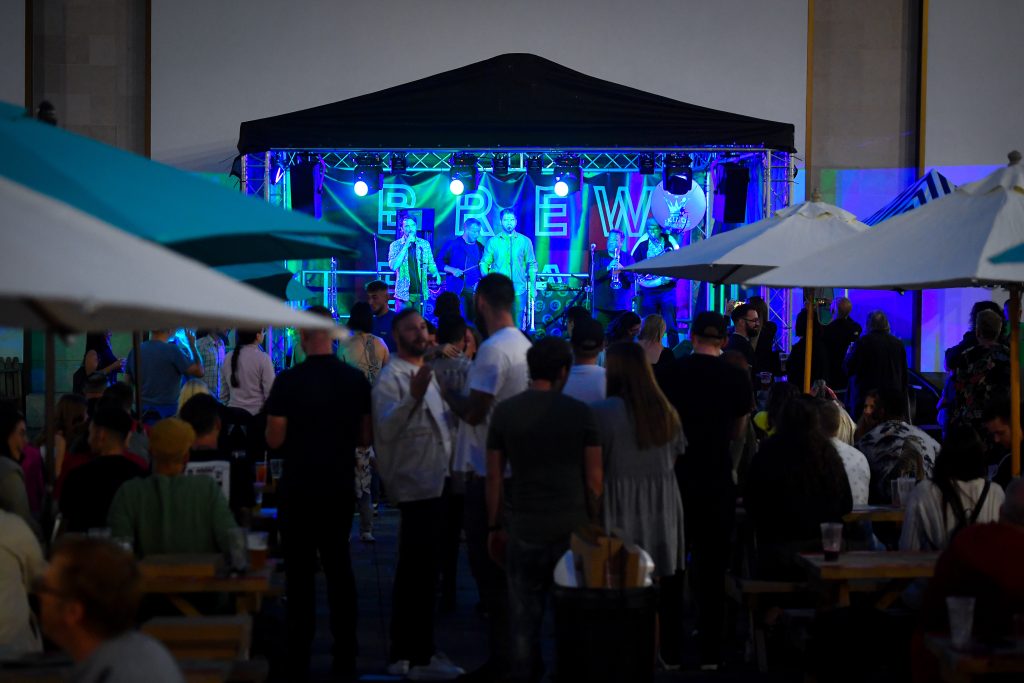 The event is funded by BID Leicester with sponsorship also from music licencing company PPL PRS. The festival will be brought to life by three local businesses: design by Arch Creative, the musical lineup curated by HQ Recording, and Steamin' Billy will be providing the selection of drinks.
Joe Nixon, cofounder of design agency Arch Creative, said: "It's really gratifying that we can keep the event free for the community. Leicester gets a great festival on their doorstep, and the city gets a boost; everybody wins."
An eclectic lineup of talent will bring the beats this year, with sounds spanning funk, reggae, soul, rock, urban and electronic. Some highlights include rising stars The Skinner Brothers, soul jazz outfit The Filthy Six and the funk gem that is Sam Redmore.
King Brasstards and Jon1st will be lighting up Brew Beat once again. Other acts include Morgan Munroe, Harri Georgio & The Well-Behaved Young Men, Jafro, Jersey Budd, Dr Yas and Lion, Rachel Rodriguez, Mae Florence, S Bolo, Strizzy Strauss + Sun Sun, Maniscooler, NFQ, Silk, Scars, Ninja Bob, Kanda, Ade Ige, Uncle Eaf, Rich Bee, Andrea Kenny, Ffion Rebecca. Further artists will be announced as the event approaches. Music will be on throughout the day and into the evening, then the after-parties begin.
Yasin El Ashrafi, owner of HQ Recording, said about his involvement with the event: "I'm buzzing to be curating and hosting Brew Beat again this year! To have such a high-level lineup at a free festival is a real treat for the city!"
There will be plenty of options available for those who carry on. Some fantastic Leicester bars and pubs are getting involved, featuring additional live music to keep the party alive until the early hours.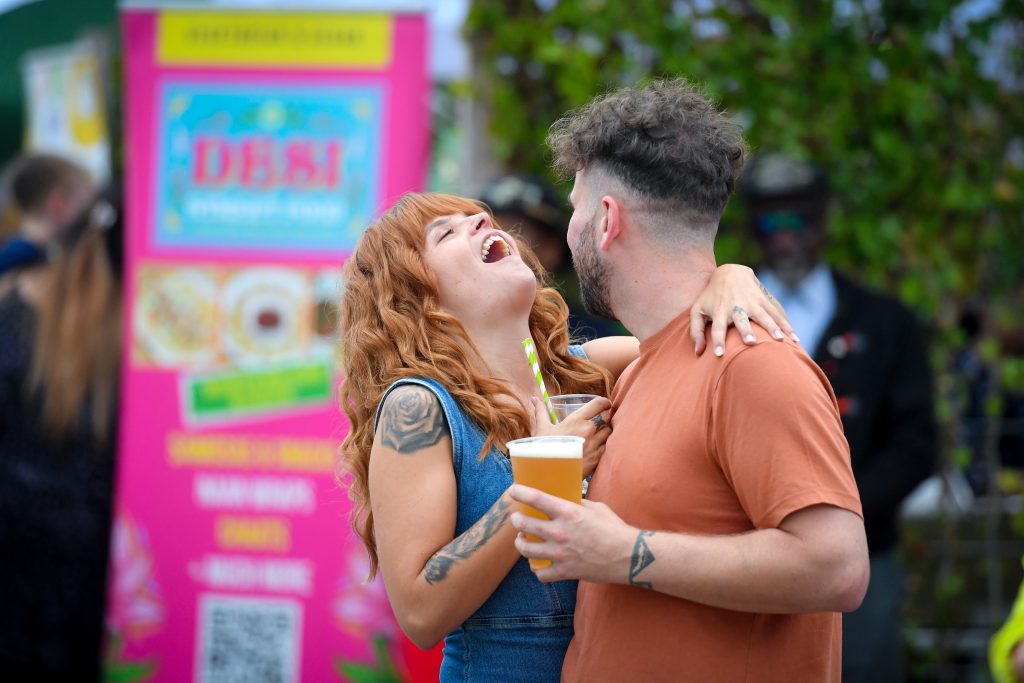 Brew Beat celebrates craft beer, featuring 40+ varieties from Charnwood, Leatherbritches, Everards, Round Corner, Hollow Stone, Hockley Brew and more. There'll also be soft drinks as well as cider, gin, fizz and cocktails across three bar areas, so all palettes are served.
Billy Allingham, founder of Steamin' Billy, said: "Steamin' Billy is very excited to be promoting lots of lovely Leicestershire craft beer at Brew Beat."
There will also be culinary delights by some of the city's beloved restaurants and vendors, to be announced soon. Each year there's a mix of cultures and dishes, in keeping with the something-for-everyone spirit.
BID Leicester director Simon Jenner said: "After an enormously busy and successful festival in 2022, we're delighted to see Brew Beat return with a new location at Jubilee Square, a huge range of musical talent and a tantalising choice of food and drink to choose from. The festival promises to be a lively celebration of Leicester's local talent that will be bigger and better than ever."
"Events like this help to drive footfall directly into the city centre, for example, last year's event attracted over 4,000 attendees, so we expect this year to be just as successful and beneficial for the local economy."
Andrea Gray, Managing Director of PPL PRS said: "We are delighted to be supporting Brew Beat once again this year. The free festival, which celebrates the fantastic music and hospitality scene within Leicester city centre, is going from strength to strength since it began three
years ago. Working alongside other companies such as Arch Creative, HQ Recording, BID Leicester and the Steamin' Billy Co. Ltd really shows how committed the business community is to building an exciting and diverse culture here in Leicester."
The festival site at Jubilee Square will be free to enter. However, once capacity is reached a one-in, one-out policy will take effect. The festival is all ages and runs from 1st to 3rd September 2023.