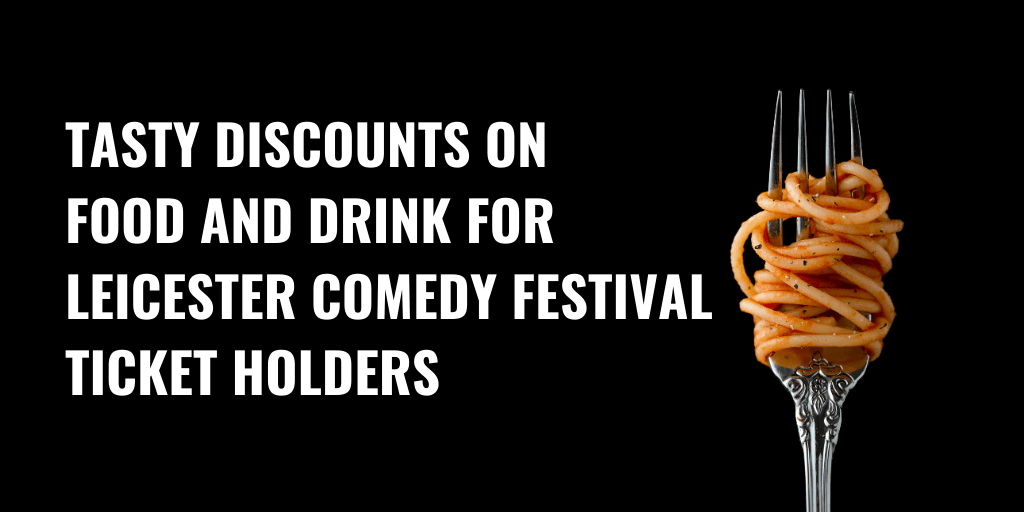 Laughing is hungry work, that's why Leicester Comedy Festival have teamed up with BID Leicester businesses to offer festival-goers great discounts on food and drink in the city for the duration of the festival.
This is the second year a food and drink scheme has been organised by BID Leicester in order to showcase the city centre in its widest possible sense to the festival audience. Leicester Comedy Festival is the largest event of its kind in Europe, bringing over 135,000 people to events across the  city.
BID Leicester Director, Simon Jenner, said: "Each February Leicester welcomes people from across the UK and further afield to enjoy Leicester Comedy Festival, making it an important occasion in the city's event calendar. Our partnership with the festival is a great opportunity to promote the city centre and its businesses, particularly the early evening and night time economy, by encouraging anyone visiting Leicester for the festival to spend a little more time here and get great deals on food and drink."
Festival goers can visit a range of restaurants in the city from 5 to 23 February and enjoy a variety of discounts. There's something to tickle event the fussiest of taste buds! Some of the participating venues and tasty deals on offer include 15% off at Chutney Ivy, 20% off food at The Globe, 25% off at Middletons Steakhouse & Grill, and many more.
The discounts will be easily redeemable, with customers simply presenting their ticket from a 2020 Comedy Festival show at the venue when placing their order.
Leicester Comedy Festival Director Geoff Rowe added: "Each February we help generate over £3million to the local economy. It's great to be able to work with BID Leicester and businesses in the area to help our festival audience discover the wonderful food and drink offer in the city."
The full list of participating venues and terms and conditions can be found online at: comedyfestival.co.uk/festival-food-and-drink-offers