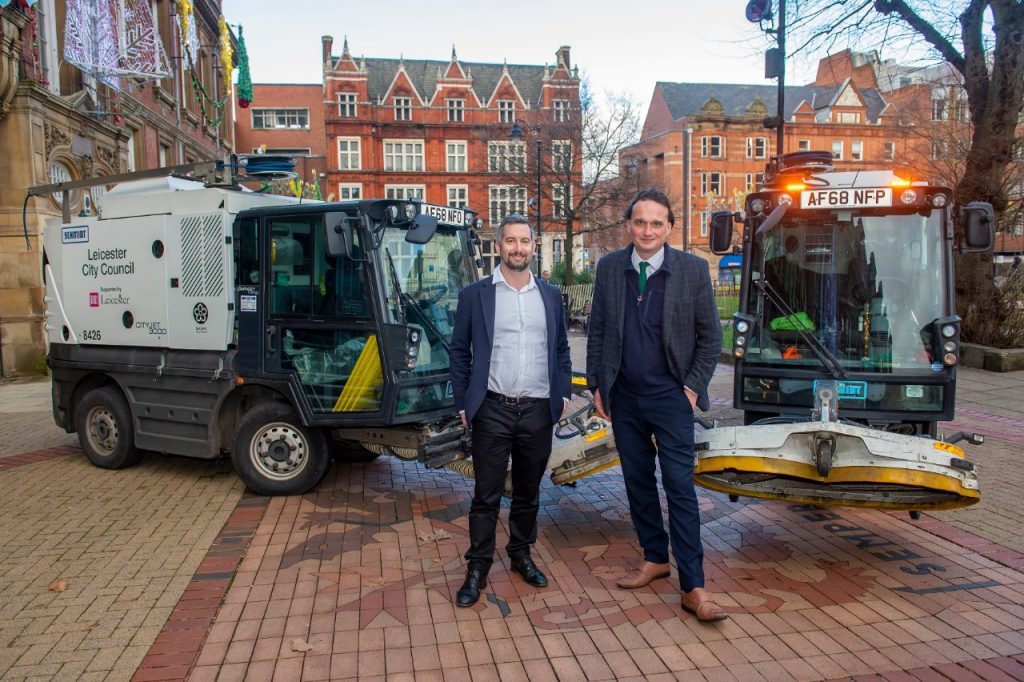 A partnership between BID Leicester and Leicester City Council will mean that Leicester's streets can be washed more frequently – and more unsightly graffiti and chewing gum can be removed from the city centre
BID Leicester funding has extended the city council's cleaning programme, enabling the street washing machines to operate for an additional 18.5 hours per week.
BID Leicester's contribution is also supporting the council's efforts to keep Leicester clean by funding graffiti removal on private premises and additional chewing gum removal on city centre streets.
Simon Jenner, director of BID Leicester, said: "BID Leicester is pleased to be able to build on the cleansing service provided by Leicester City Council by funding additional street washing and chewing gum removal, and paying for the extension of graffiti removal services to private premises.
"Our support, which will fund more than 900 additional hours of cleaning, will make a noticeable difference to the city centre environment, helping to ensure the city is a clean and welcoming place for businesses, residents and visitors."
The new arrangements will be reviewed each year to determine how BID Leicester can continue to support keeping the city a clean and attractive place.
The city council already funds a programme of street cleaning services in the city centre, but the extra support from BID Leicester has been welcomed by deputy city mayor for environment and transportation Cllr Adam Clarke.
"Our street cleaners and our state-of-the-art machines do a great job, but this extra funding means they can be out and about more often and ensure the city centre is even cleaner and more attractive," he said.
"We welcome the support of BID Leicester and look forward to working with them on other initiatives that will benefit both local people and the local economy."
The two street washing machines were bought in January 2019 and can be used with hot or cold water to lift stains and clean Leicester's streets. The huge tanks hold 1,240-litres of water.
They patrol the city centre from 4.30am until 9pm from Monday to Friday, and from 5am-10am and 12 noon-5pm on Sundays.