5 venues were presented with an award at last night's Best Bar None awards, recognizing outstanding contributions to the city's nightlife.
47 businesses have achieved Best Bar None accreditation, showcasing them as outstanding venues with high standards of safety and general excellence.
5 well-loved Leicester establishments were presented with awards at the Best Bar None awards last night, which brought together Leicester's premier establishments for a night of celebration and recognition as part of the Best Bar None scheme. Presented by BID Leicester, in collaboration with Leicestershire Police, Leicester City Council Licensing, and Leicester City Watch, the awards acknowledged the commitment of local businesses to excellence in the licensed trade.
Across 5 categories, the winners and runners up of the Best Bar None Awards in various categories are as follows:
Best National Pub/Bar: Cosy Club (Runners-Up: The Friary, Revolution)
Best Live Entertainment Venue: Firebug (Runners-Up: Curve, 2 Funky Music Café)
Best Late Night Venue: Mosh (Runners-Up: Firebug, Grosvenor Casino)
Best Leisure Venue: East Street Lanes (Runners-Up: Sixes Cricket, Lane7)
Best Independent Pub/Bar: Rutland and Derby (Runners-Up: The Globe, The Two-Tailed Lion)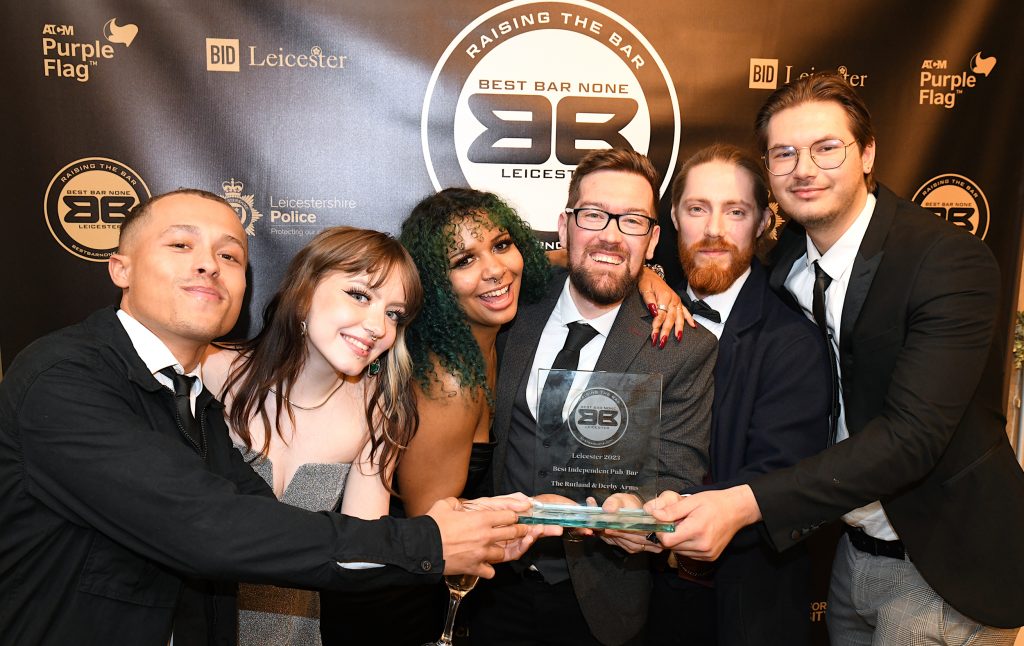 The awards ceremony, which took place at The City Rooms, gathered representatives from Leicester's vibrant hospitality sector, featuring Best Bar None sponsors De Montfort University, The Music Licence, and the Office of the Police and Crime Commissioner, with Everards generously providing drinks throughout the evening.
As well as the award winners, 47 licensed venues have achieved the Best Bar None accreditation, showcasing them as top-notch operators, committed to excellence and safety.
The assessment acts as a detailed check-up to make sure that the venue meets the highest standards. Trained assessors visit each venue, and venues need to show that they have effective policies, that they train their staff well, and they keep good records.
The process boosts confidence, promotes community collaboration, and assures the public that they can trust they'll have a great night out. Best Bar None accreditation is not just an accolade; it's a dynamic tool promoting continuous improvement, making Leicester's nightlife a benchmark for safety and quality.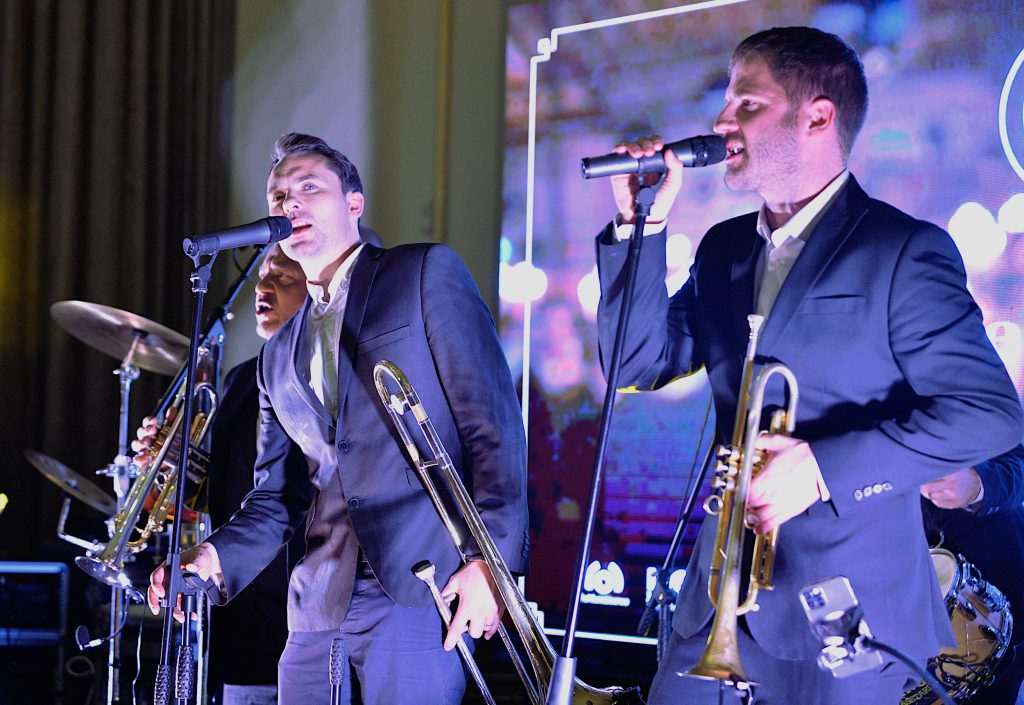 About Best Bar None
Best Bar None is a national assessment scheme, recognizing well-run alcohol-licensed premises. It aims to promote excellence, safety, and collaboration in the licensed trade, creating a more enjoyable experience for customers. The scheme is supported by the Home Office and industry bodies, with over 40 active schemes in England. The scheme has been shown to help tackle anti-social behaviour, with some areas seeing a 30% reduction in alcohol-related crimes in areas where the scheme is implemented.
Simon Jenner, BID Leicester Director, said: "We are delighted to recognize and celebrate the achievements of Leicester's bars and venues through the Best Bar None Awards. This initiative reinforces our commitment to promoting safe, responsible, and well-operated establishments, contributing to a vibrant and secure social environment in Leicester."
"These awards celebrate the dedication of Leicester's hospitality industry to providing exceptional experiences. Best Bar None ensures our city remains safe and welcoming, promoting responsible practice. Congratulations to all winners!"
For more information on Best Bar None and how to apply, visit bidleicester.co.uk/BBN