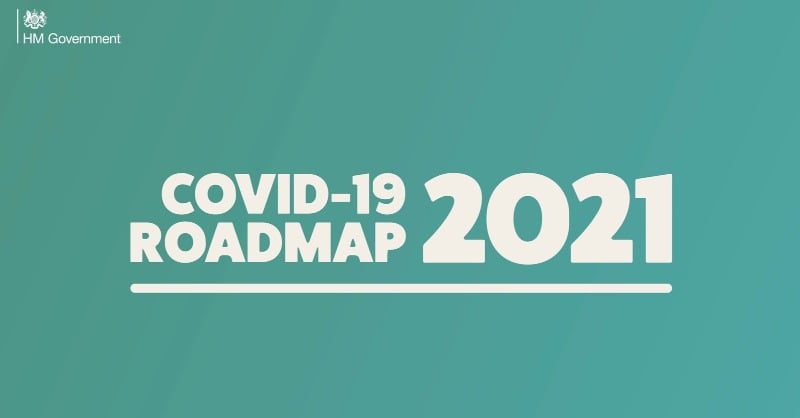 On 22 February a Roadmap out of Lockdown was published, outlining how current restrictions will be eased.
The government will continue to support businesses throughout the steps set out in the roadmap – details of which will be announced by the Chancellor in the Budget on 3 March.
Milestones relating to business openings are listed below:
Step 1 beginning 8 March:
8 March: schools and colleges will open for face-to-face learning, with twice-weekly rapid testing for secondary and college students and regular testing for teachers. University courses where practical learning is required will resume. Two people from different households will be permitted to meet outside
29 March: outdoor gatherings (including in private gardens) of either 6 people (the Rule of 6) or 2 households will also be allowed. Outdoor sports facilities such as tennis and basketball courts, and open-air swimming pools, will also be allowed to reopen, and people will be able to take part in formally organised outdoor sports. The "Stay at Home" rule will end.
Step 2 will begin no earlier than 12 April
opening of non-essential retail; personal care premises such as hairdressers and nail salons; and public buildings, including libraries and community centres.
Indoor leisure facilities such as gyms can reopen for use by people on their own or in household groups.
Most outdoor attractions and settings including outdoor hospitality venues, zoos, theme parks, and drive-in cinemas can open.
Hospitality venues will be allowed to serve people outdoors at Step 2 and there will be no need for customers to order a substantial meal with alcoholic drinks and no curfew, although customers must order, eat and drink while seated ('table service').
Step 3 will begin no earlier than 17 May
Most businesses in all but the highest risk sectors will be able to reopen. In all sectors, COVID-Secure guidance will remain in place and businesses may not cater for groups bigger than the legal limits.
Indoor hospitality will reopen – no meal will have to be ordered with alcoholic drinks and no curfew will be in place but table service must be in place and customers must remain seated when eating or drinking.
Other indoor locations to open include indoor entertainment venues such as cinemas and children's play areas; the rest of the accommodation sector; and indoor adult group sports and exercise classes.
Some larger performances and sporting events will take place in indoor venues
Step 4, beginning no earlier than 21 June
Opening of remaining premises, including nightclubs, and further easing the restrictions on large events and performances that apply in Step 3.
Read the full guidance on our webpage – Coronavirus: Advice for Businesses