Leicester is officially celebrating today after receiving the news that the city has been re-awarded the prestigious Purple Flag accreditation for its evening and night-time economy (ENTE).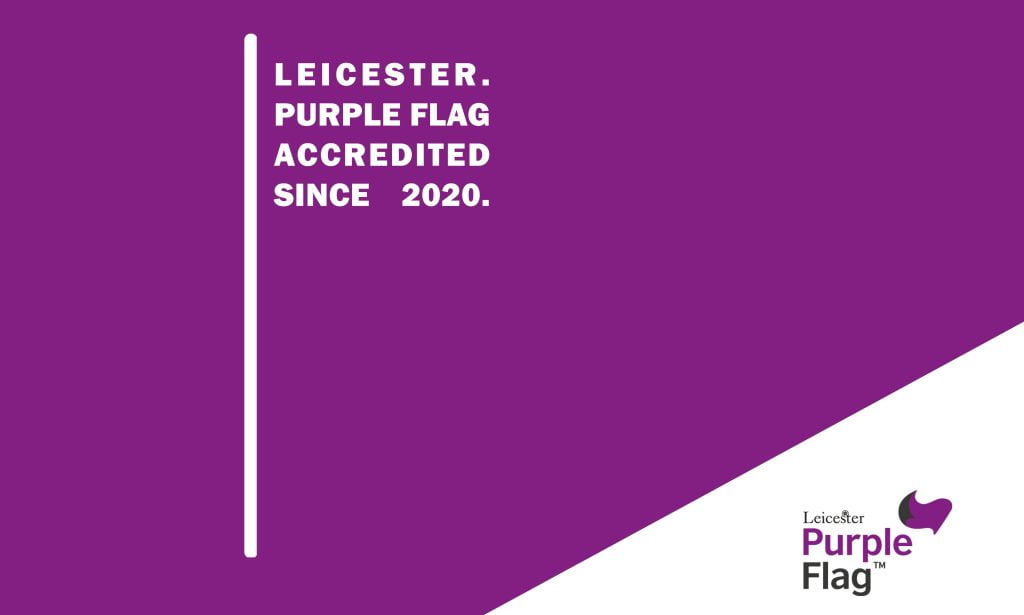 Similar to the Blue Flag for beaches, Purple Flag aims to raise the standard and broaden the appeal of town and city centres between the hours of 5pm to 5am. Areas awarded the Purple Flag are recognised for providing a vibrant and diverse mix of dining, entertainment and culture while promoting the safety and well-being of visitors and local residents.

According to Purple Flag accreditors, highlights from Leicester's submission include "engaging and varied events, especially Light up Leicester and the success of Restaurant Week". Other key projects included a St John's Ambulance first aid service that is located in the city centre at higher risk dates, and a range of other high-profile events, such as Bring the Paint and Brew Beat craft beer and music festival.
The accreditation process has been led by a partnership of organisations including BID Leicester, Leicester City Council, Leicestershire Police, and the Safer Leicester Partnership. Together they steered Leicester through a rigorous application process to show how the city met key standards, including the city centre being easy to move around and offering a safe journey home; having a diverse offer for the public; offering activities which encourage people to stay from day to evening; and being safe and welcoming, as well as delivering high standards of customer care.
City Mayor Sir Peter Soulsby said: "The growth of the leisure market in recent years has given a new dimension to Leicester's night-time economy.
"New activities that engage the whole family have strengthened our offer, making Leicester an ideal destination for everyone.
"Retaining the Purple Flag this year is testament to our commitment to partnership working and our determination to create a safe and welcoming city centre at night."
BID Director Simon Jenner said: "Leicester retaining Purple Flag status is great news for the city and for businesses who operate in the night-time. This award highlights the strong partnerships that are in place to create the best experience for everyone who lives, works, and studies here. Purple Flag sends out a strong message that we have a safe and vibrant city centre."
"Retaining Leicester's Purple Flag status is just one aspect of BID Leicester's planned work on the evening and night-time economy this year. Later in 2023 we will also be reintroducing the Best Bar None accreditation scheme for licenced premises, which will further improve standards, identify best practice and reward excellence, so that the City's night time venues can continue to go from strength to strength."
Find out more about the Purple Flag accreditation and the initiatives BID Leicester are running to help support the evening night-time economy at bidleicester.co.uk/purpleflag