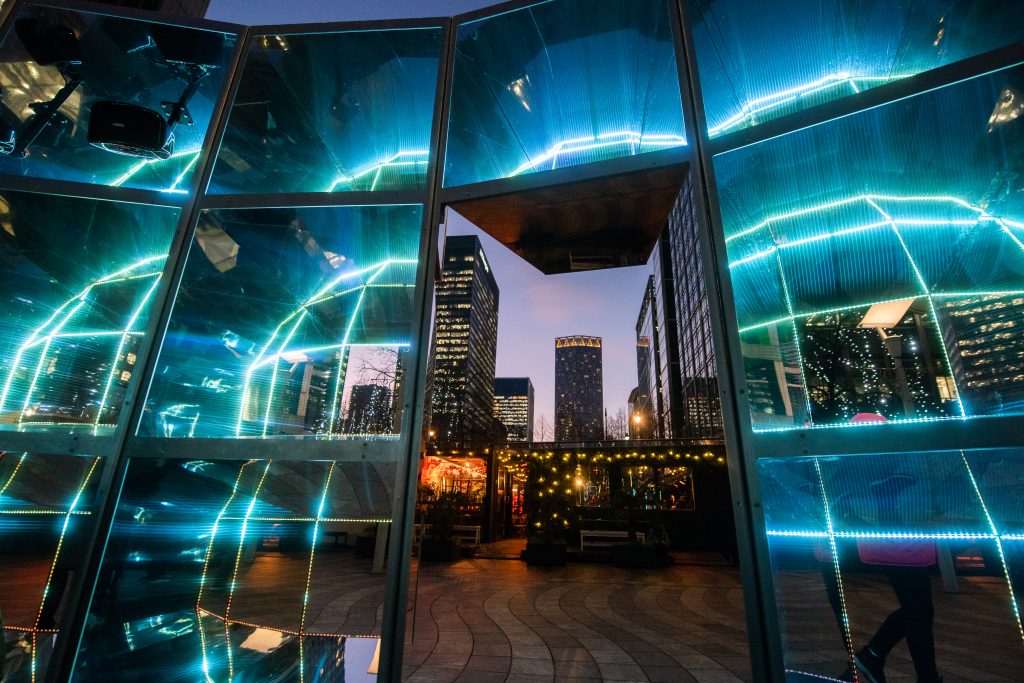 Leicester's Christmas festivities are set to sparkle even brighter, as large-scale immersive artwork Emergence makes its much-anticipated debut from December 13th to 23rd. This mesmerizing audiovisual spectacle will be located at The Circle, bottom of New Walk, and will be open from midday to 10pm, with illumination from 4pm onwards.

Created by globally acclaimed artists This is Loop, whose artwork Pulse was hugely popular at Light Up Leicester festival in 2022, Emergence invites viewers to explore the interplay of light and sound in a contemplative and immersive experience.
The sculpture, spanning three by ten meters, features over 10,000 LED lights intricately arranged within mirrored tunnel alcoves, creating a captivating visual display. As part of Leicester's Christmas offering, Emergence joins Leicester City Council's festive events, including the Ice Rink, Wheel of Light, and Fun Fair, and is intended to enrich the city's seasonal attractions further.
By day, Emergence mirrors its surroundings, reflecting the sky, buildings, and its audience in a multifaceted manner. As daylight fades, a choreographed light show synchronized with an original soundscape by the renowned NYX electronic drone choir brings Emergence to life, further enhancing the immersive experience.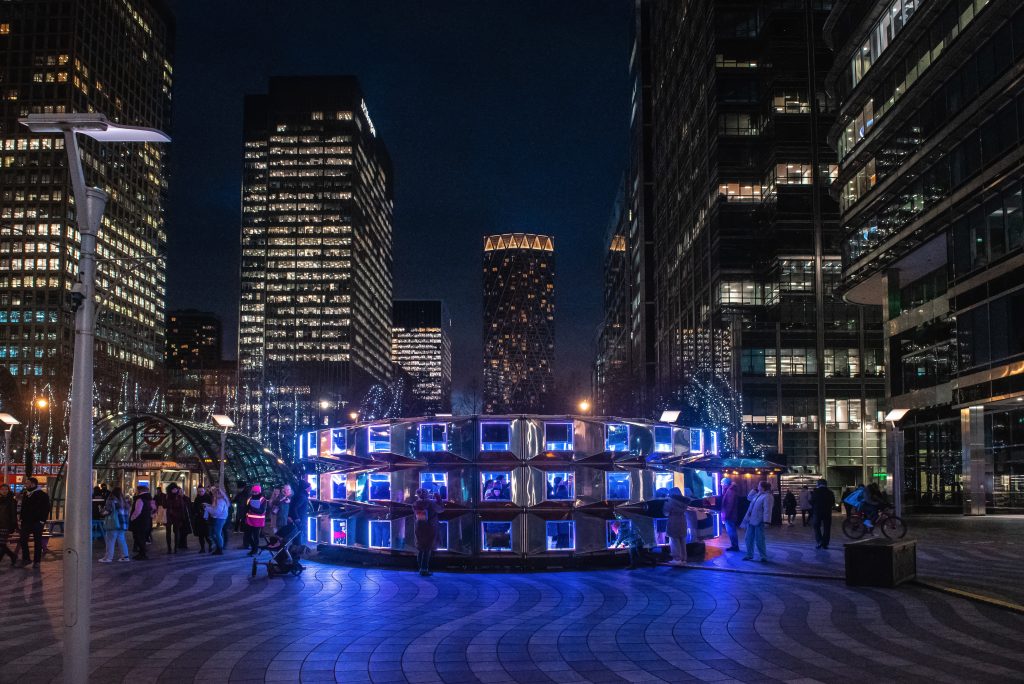 This is Loop is a collaboration between artists Harriet Lumby and Alan Hayes, celebrated for their large-scale experiential installations that merge reflections, technology, science, and art. Their works are characterized by a unique architectural style that invites audiences into immersive audiovisual experiences. Collaborating with sound artists and musicians, they explore intricate ideas and concepts, fostering a profound connection between viewers and their creations. Their portfolio features extensive site-specific installations showcased across the UK and internationally.
"Emergence is a thought-provoking exploration of order and chaos through stunning visuals and captivating music," said Harriet Lumby, one of the artistic minds behind the installation. "We aim to offer an inclusive and contemplative experience that transcends language barriers and appeals to all ages."

Simon Jenner, BID Leicester Director, expressed enthusiasm, stating, "Bringing Emergence to Leicester is an exciting moment for us at BID Leicester. This mesmerizing installation aligns perfectly with our commitment to enriching the city's cultural landscape."
"Emergence adds a distinctive and free cultural experience to Leicester's vibrant Christmas season, complementing Leicester City Council's festivities," continued Jenner. "We're thrilled to offer this unique opportunity to the community, fostering a sense of togetherness and appreciation for the arts, especially during these challenging times. This collaboration with This is Loop represents our ongoing dedication to championing diverse and engaging cultural offerings that resonate with our vibrant city." The installation, free and accessible to all, aims to emphasise the significance of light and well-being during the winter months. The project strives to provide free access to culture, serving as a source of inspiration during the festive season.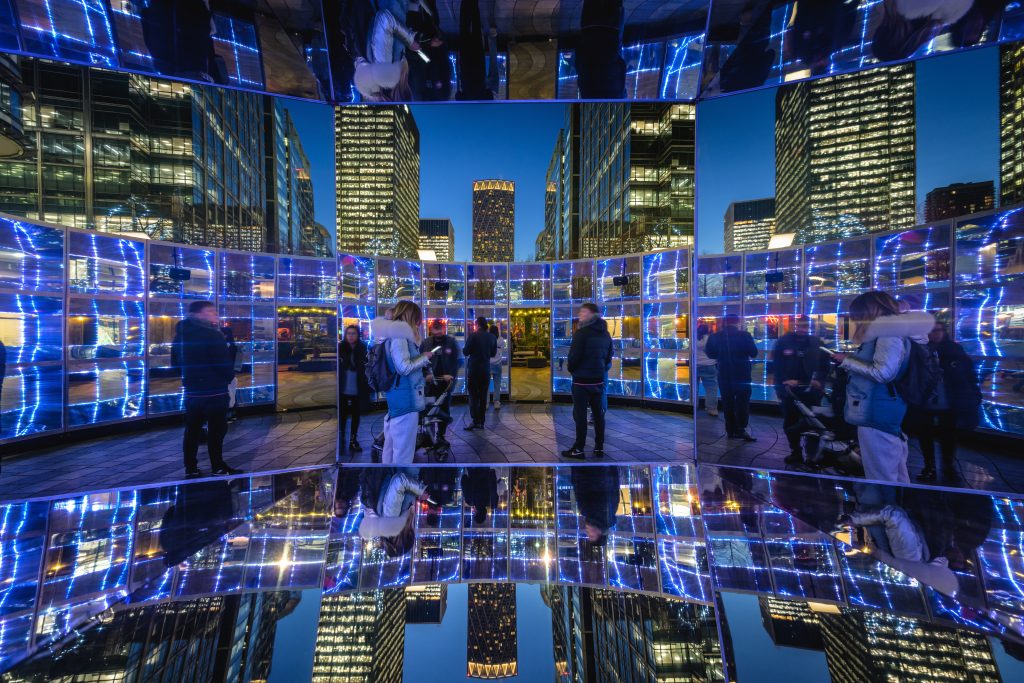 Join us for an immersive journey into art and innovation, where light and sound merge. Witness the captivating work of This is Loop and NYX electronic drone choir as they create an experience that transcends boundaries and engages all senses.
For more information about Leicester's wider Christmas activities, visit the Christmas in Leicester website.