The Government's Eat Out To Help Out scheme is now live. The scheme entitles diners to get 50% off meals (up to the value of £10) when they dine in at local businesses. The offer is available Monday to Wednesday throughout August.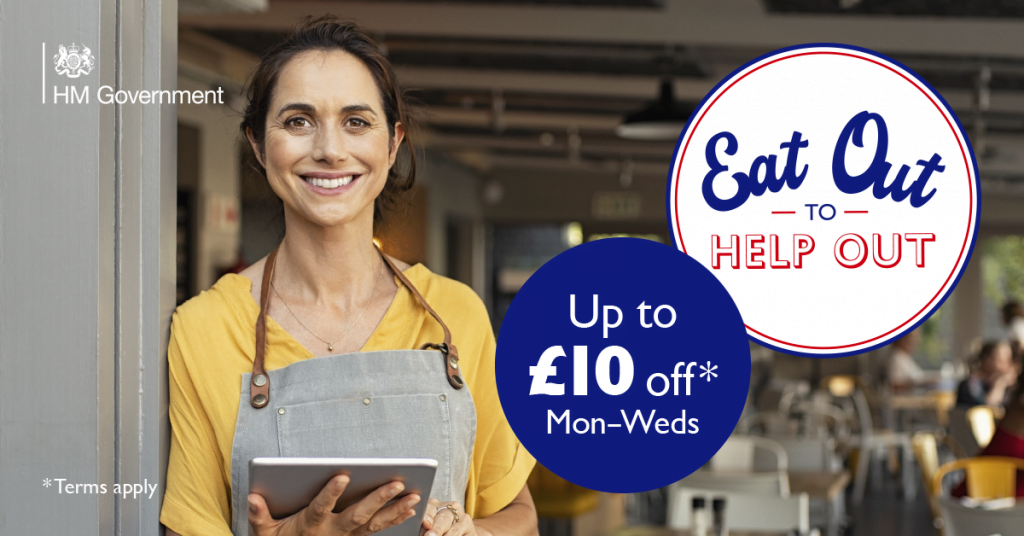 Registering for the scheme:
Businesses can still register to be part of the scheme. You can offer the discount to diners in your establishment and claim the money back from the government. Click here for more information on how to register.
Supporting the scheme:
Businesses can help support the scheme by promoting those venues who are participating. We have helped by preparing an A4 page listing all the venues registered with the Eat Out To Help Out Scheme as of today. Please either print this poster and display it in your staff areas or email this poster to your staff to help raise awareness of the businesses taking part and encourage as many people as possible to participate.
Click here to download the poster to email or display in staff areas. (We will update this link to reflect new businesses registering for the scheme. Poster last updated 5 August 2020 11:07)