The Business Improvement District (BID) for Leicester is a business-led, not for profit organisation working to transform Leicester city centre, making it a better place to live, work, visit, study and do business.
Find out more about BID Leicester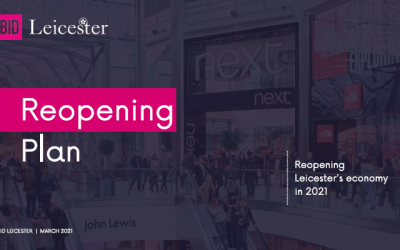 BID Leicester has launched an ambitious delivery plan for 2021, designed to assist businesses with reopening and support the economic recovery of the city centre. The plan outlines projects the Business Improvement District will deliver to help responsibly drive...
read more