The Business Improvement District (BID) for Leicester is a business-led, not for profit organisation working to transform Leicester city centre, making it a better place to live, work, visit, study and do business.
Find out more about BID Leicester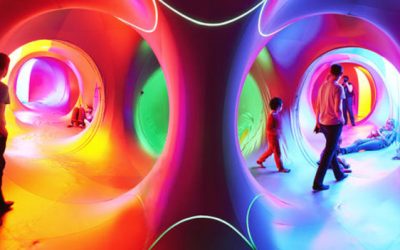 This July visitors can lose themselves in a labyrinth of colour, shapes and winding tunnels as Architects of Air's Luminarium by Alan Parkinson comes to the city's Green Dragon Square. The luminarium is a giant inflatable maze called Katena, and is one of a number of...
read more